Home / Gallery / Biography / Commissions

Albert Dreher
Master of the Oil Wash
Rest in Peace
1949-2020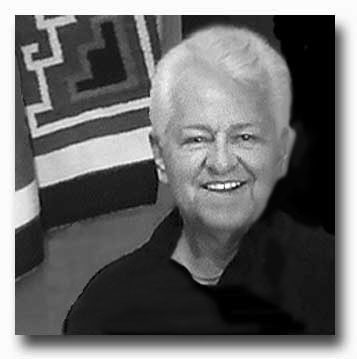 Although it was apparent at a young age that Albert Dreher's talents lay in the arts, success and its consequent rewards were not handed to him -Dreher pursued his every ambition with a dedication and drive to be rivaled by the masters.

With only a dream and support of his high school art teacher, Dreher enrolled in the prestigious Colorado Institute of Art, two days after his 1967 graduation from Meritt Hutton High School, Thornton, Colorado.

Dreher recalls, "Mary my wife (now of fifty years), worked two jobs then, and I worked graveyard shift in a psychiatric hospital to get me through art school. I was determined to become the best graphics designer in the country. But in 1969 - just after receiving my first associates degree in advertising design "I was drafted into military service and my career was suddenly put on hold."

After training in the United States Army as a military Policeman, Dreher was assigned to the 551st Military Police Company, Fort Polk, Louisiana. During part of his two-year duty, Dreher was engaged in escorting military prisoners from Long Bihn, Vietnam, to Leavenworth, Kansas. "One of the most tormenting experiences of my life happened in Vietnam." Dreher recounts. "My time in the bush was limited to convoy escort, but during one of those escorts, my partner and best friend was killed by Viet Cong gunfire as he was riding next to me. The whole experience led me even deeper into my quest to create and succeed. "

With his military obligation behind him, Dreher immediately returned to Denver with his wife and new son Eric, to reenter in the Colorado Institute of Art and resumed his studies in mid- 1972.

Dreher earned his second associates degree in advertising design in less than a year. Following six years of additional study and intense work experience, Dreher was awarded his Bachelor of Art Degree in Visual Communications from the University of Colorado.

Dreher's work throughout his ten year advertising design career earned him the acclaim he was seeking, both locally and nationally, from fellow professionals, as well as various prominent organizations. Numbered among his many achievement awards are 12 Grand Alphie's, 12 Alphie's from the Advertising Federation; 4 Gold Medals from the New York Art Directors Club; Best of Show (Westinghouse Telecommunications) from the Publications Relations Society of America; 2 Mame Awards (Green Valley Ranch) from the Colorado Real Estate Brokers Associations; and special recognition for an environmental theme from the United Nations.

Although a successful Art Director and Designer Dreher forced himself to paint in his free time. He developed the "Oil Wash" technique, learned how to frame and consigned with galleries in Santa Fe, New Mexico, Sedona, Arizona and Durango, Colorado.

In 1982 Dreher ended his career in the Advertising / Design industry and began his Fine Art Career, full time.

In 2000 Dreher was awarded an "Open Studio" grant from the Tucson Pima Arts Council. Funded by the Benton Foundation. The 12 month grant was to educate and train professional artists in the cyber medium. At the conclusion of the program, Dreher had designed and proudly and proudly launched his web-page on the world wide web.
In 1998, Dreher suffered a severe heart attack while roller-balding. For the next 15 years the Veterans Administration Medical Center in Tucson, Arizona managed to keep him alive with medications, exercise and diet. In October 2015 he was forced to undergo a quadruple heart by-pass. The by-bass was less than successful. The Cardiologists at the SAVAHCS decided to send Dreher to the VASLCHCS/Transplant Center in Salt Lake City, in consideration for a heart transplant.

After several months of physical and mental testing, Dreher was added to the National Heart Transplant Lists. September 21, 2014, Dreher received his life saving heart transplant from a male donor.

Since Albert's transplant he has added an addition to the Sun / Moon in all his paintings. He states the addition to his work is a tribute to his honorable donor.

Everyday Dreher excitedly celebrates his new born life with his wife, son, granddaughters, family and friends. He continues to draw, design, paint, frame and conduct business with his galleries and personal clients.

Dreher asserts, "Every morning I say a prayer for my donor, God bless him!"


As a Colorado native, Albert Dreher was exposed early to the timeless beauty of the area's indigenous landscapes and natural mysteries of ancient cultures. His fascination for sacred power places of the American Indian grew with his increasing desire to transform his career from that of advertising designer to fine artist.

"As time passed," Dreher cites, "I have a vision and a growing need to translate that vision through the contemporary arts. The only way I knew to truly accept and communicate the integrity of my ideas was through a new medium."

In 1981, Dreher painted and consigned ten original paintings to the former Scarf Gallery, Santa Fe, New Mexico, for his first one-man show. These initial works appeared not only to symbolize humanity's emergence from one world to the next, but his own as well, since Dreher took with him disciplines and methods he had acquired throughout the first half of his creative life.

Dreher quickly became known as a pioneer in oil wash techniques and artist on the leading edge of contemporary painting. In ten short years, Dreher has risen to be one of the 20th Century's most respected artistic communicators of the nature and values of collective
consciousness of his time.

Rich in unity Dresher's works bespeak the Indian's ultimate beliefs in nature of one reality. Everything in a Dreher painting flows; space, color, time, art and reality. The circular sun/moon symbol seen in nearly all the Dresher's pieces is a constant symbol of hope arising out of despair - the light dawning behind darkness.

Dreher believes, "If I can evoke any emotion from the viewer - whether it's happiness, depression, nostalgia, or spiritual reflection - I've succeeded. With such success comes the belief that each painting carries a little piece of his heart."

Today Dreher's work days are not long enough to supply the demand for his unusual oil wash paintings, which can be seen in galleries throughout the West. His favorite subjects are the power places of the prehistoric American Indians (The Anasazi) - especially the ancient kivas and cliff dwellings he finds hidden in the sacred mountains and mesas of the Southwest.

Other popular subjects highlighted in Dreher's unusual paintings include the American Indian woman, traditional adobes and Midwest farmland.

Dreher journeys alone to these power places to sketch and paint..."places of the soul," he says, "that are complete with both lost realities and the hope of newly emerging ones - endless cycles of death and rebirth resounds there, both in spirit and form."

"Kivas," notes Dreher, "are structures where sacred rituals took place." "The Ancient Ones enjoyed a rich religious life and made no distinction between reality and fantasy. In fact, underground kivas contained a covered hole in the floor, opposite the fire, which symbolically represented the entrance to the Underworld - the place, they believed, from which people had originally climbed onto the surface of our present world."


His sought after paintings have attracted the attention of collectors throughout the world. Dreher's works hang in such institutional, corporations and private art collections as The Denver Art Museum, The Albuquerque Art Museum, United States Air Force Academy, Vietnam Veterans Association Denver Chapter, Mobile Oil Corporation, General Motors Corporation, Ruger International Firearms, Frank Lloyd Wright, "Westhope" House, Tulsa,Oklahoma, GEO Sciences Limited, Wood, Ris & Haynes, P.C., Kidneigh & Kaufman, P.C., Prince Zuhair Fayez, Saudi Arabia, McDonald's Corporation, Sky Harbor International Airport, Motorola Corporation and actors Bryan Pinchot and Nick Nolte.

"Music In the Mountains." Durango & Pagosa Springs, Colorado. Classic Symphony Orchestra Season Promotion. Celebrating the 26th Anniversary of the Durango & Pagosa Springs. Symphony Orchestra and the 206th Anniversary of Mesa Verde National Monument.

Dreher can be seen at various times during the year at his one-man shows throughout the West and Southwest.
His paintings are on view daily at the following galleries:

Toh-Atin Gallery Durango, Colorado.


Albert Dreher Fine Art
Face book: albert.dreher.1


Home / Gallery / Biography / Commissions